Cold rooms are designed to deliver temperature regulations and keep produce from spoiling more like your fridge or freezer at home but on a much larger scale. Most commercial premises including restaurants, caterers, restaurants, and those in hospitality need cold room in their day to day operations.
When it comes to the installation of the cold room, many questions may pop up in your mind. You might be wondering – do you really need a walk-in freezer or refrigerator in your business facility? Are they more energy efficient than single refrigeration units? Is your enterprise large enough to warrant such a complete installation?
To answer these queries, let's take a look at a few implications of installing a cold room at your business facility:
First of all, you should know what exactly a cold room is?
It may seem like a simple question. However, there are different types of built-in refrigeration units to consider. More importantly, a cold room is nothing but a walk-in facility that controls its internal temperature by making the use of refrigerants.
A cold room is exactly the same as a domestic refrigerator, except on a larger scale. These rooms can be utilized to maintain temperatures either above or below freezer depending on the type of storage solution required. This ability is extremely useful in the restaurant industry.
What advantages does a cold room provide?
Cold rooms provide a diverse array of advantages over standard cooling apparatus. For starters, your system should be built to address your personal requirements specifically. This keeps running costs down and safeguards the ultimate level of convenience.
The sheer scale of cold rooms makes it the ideal choice for commercial restaurants or other facilities where a large number of products should be stored at a specific temperature. It's much more convenient for workers to use cold rooms than traditional fridges and freezers, especially when the door will open and close often. Cold rooms are perfectly designed in such a way that reduces heat and moisture access.
Your cold room will be well lit; psychologically a dark room feels much colder than a light one. It promotes unwanted dangers due to limited visibility. Cold storage solutions are affordable and easy to use.
The cold room will serve a diverse array of industry sectors; so ideal if you have any type of product you want to keep fresh. With huge varieties of solutions to suit all sectors, you will have cold rooms, chillers, and freezers that support a wide range of businesses to choose from.
Bottom Line –
When it comes to installing cold rooms, it's highly recommended that you should count on Africhill. We are the leading manufacturer of expertly-engineered and designed cold rooms.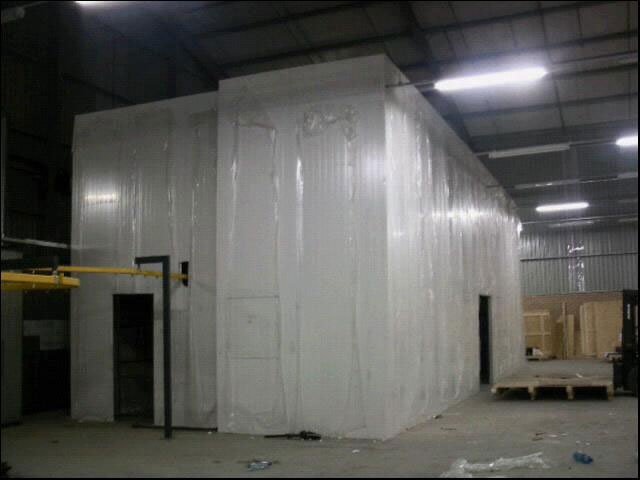 Our engineers are experts in designing, manufacturing, and installation of cold and blast freezer rooms best suiting client's expectations, priorities, and requirements. For immediate help with the design of cold rooms, please visit https://www.aboard.co.za/. Know more about our affordable and quality products, stay social with us on: Facebook & Twitter.